It's the most wonderful time of year, and here in Kennebunk/port we celebrate it well! Every year we fill the first 11 days of December with Christmas cheer as many ways as we can, Maine-style of course! There are dozens upon dozens of activities, from craft fairs (mostly the first Saturday, but not exclusively) to cocoa bars and caroling, to shopping, eating and drinking — all in festive attire, especially a Prelude hat! Enjoy our small villages decorated in greenery and lights; our residents and local businesses go ALL IN to create the ultimate prelude to Christmas for our guests!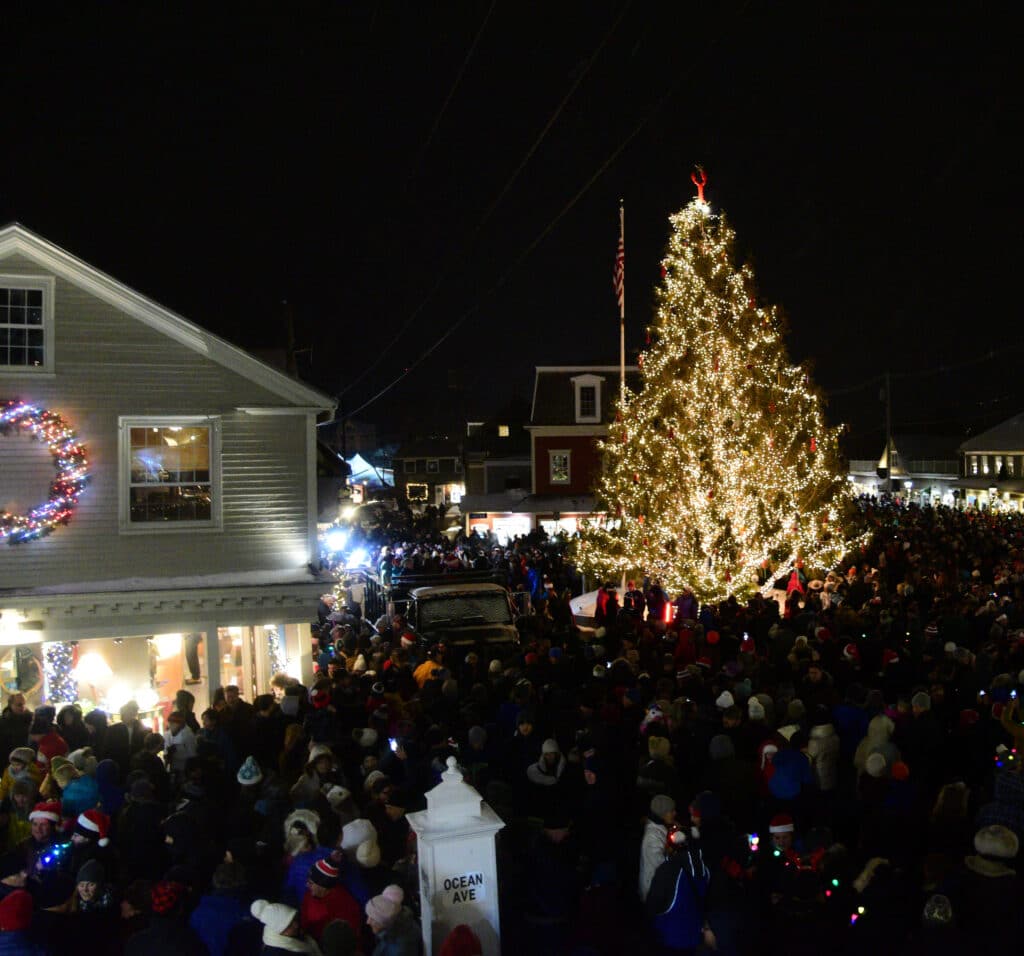 Tree Lighting in Dock Square: 5:30-6:15 PM
Fridays, Dec. 1 + Dec. 8
Tree Lighting Ceremony in Dock Square officially begins the season. Join in Christmas caroling with the Kennebunk High School Chamber Choir, followed by the lighting of the tree at 6 p.m. Sponsored by KBA member Kennebunk Savings.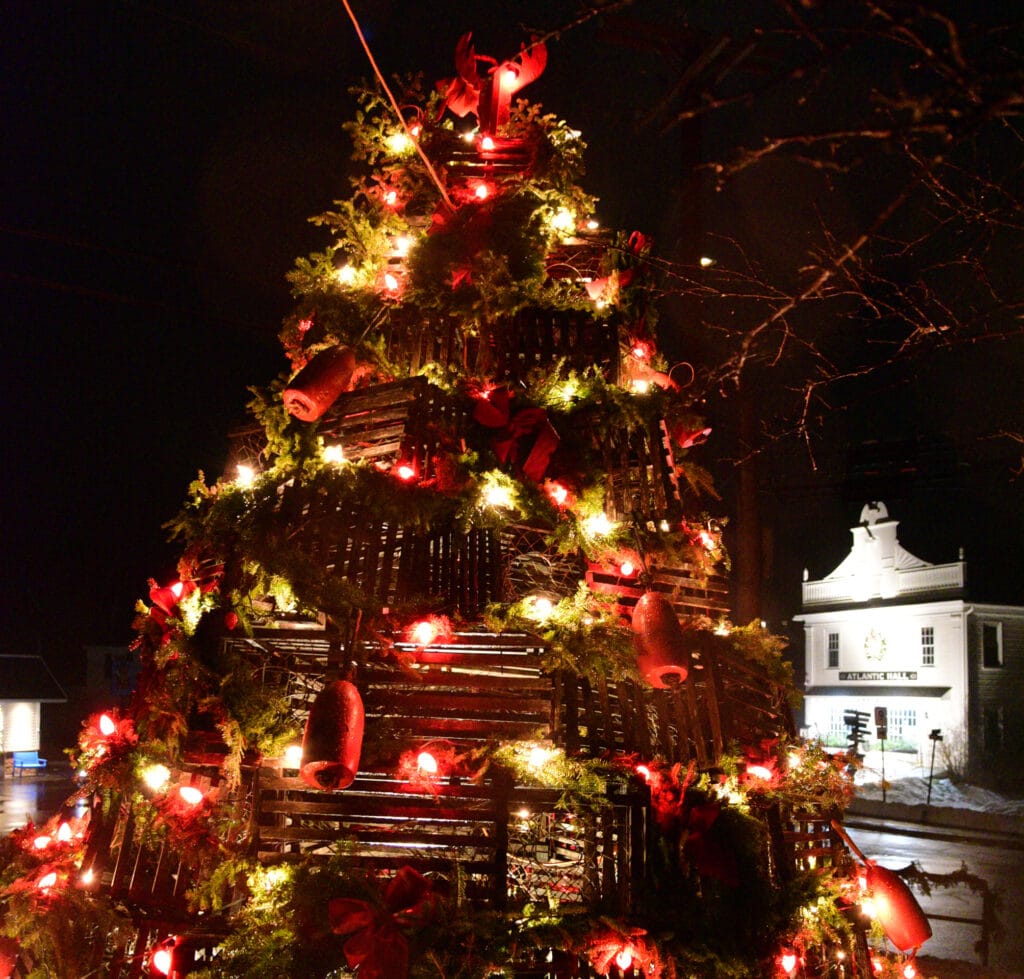 Cape Porpoise Lobster Trap Tree Lighting: 7 PM Friday, Dec. 1 in Cape Porpoise Square
Kennebunkport's most original holiday decoration will be officially lit in Cape Porpoise Square. Join in the caroling with The Church on the Cape Choir. Refreshments served at Cape Porpoise Fire Station.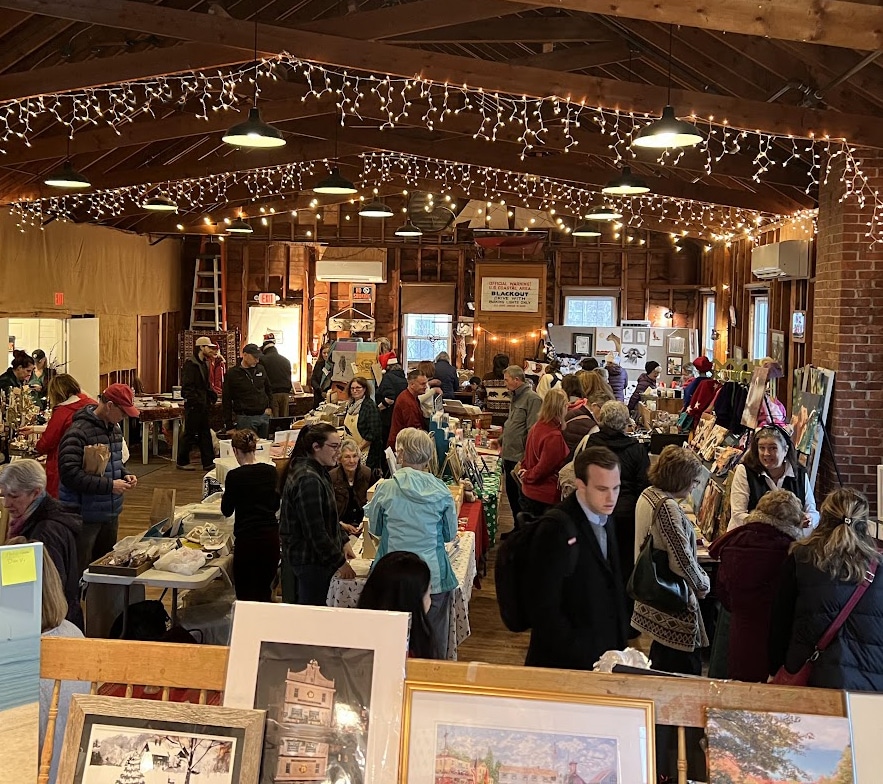 Craft fairs, times and locations vary, but mostly Saturday, Dec. 2
Give local, shop local with hand-made / small-batch artisan- and craftsmen-made gifts and goodies. Check out the details here from their website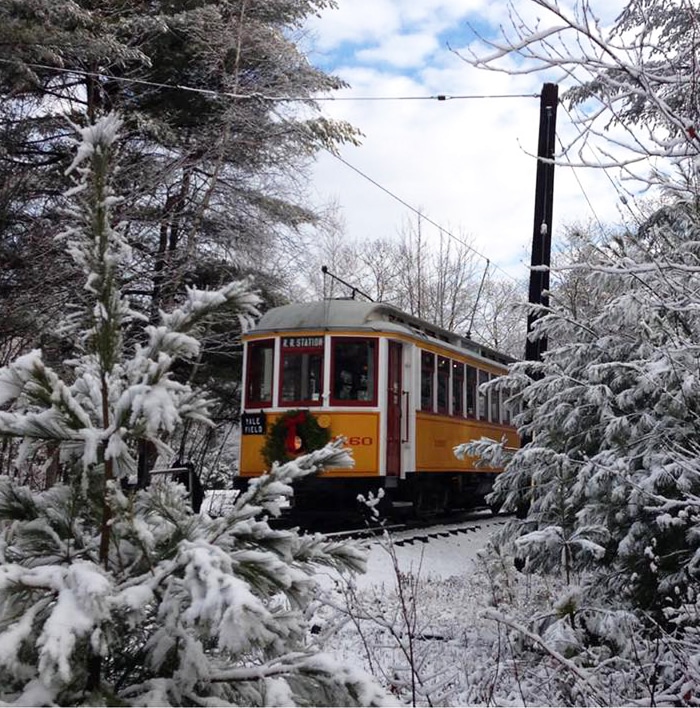 Trolley rides at Seashore Trolley Museum, between 9 AM and 5 PM, Dec. 1-3, 8-10 
Ride in heated trolleys decked out for the holidays and enjoy hot chocolate and an outdoor fire pit and marshmallows or s'mores, and gingerbread-themed crafts for youth and youth at heart. $12 per person. Santa will be on campus and available for photos; check times on website. Tickets: christmastrolley.eventbrite.com.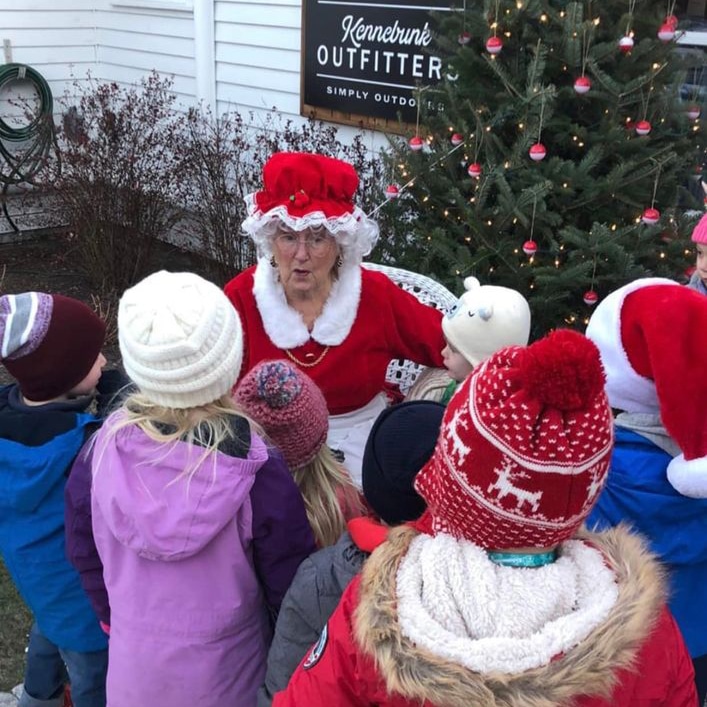 Reindeer & Mrs. Claus
2:30-4:30 PM 
Saturdays, Dec. 2 + Dec. 9 Kennebunk Outfitters, 51 Western Ave. Swing by to say hello to Mrs. Claus and Santa's reindeer all the way from the North Pole! Fireside s'mores and hot chocolate. Sponsored by KBA member Kennebunk Outfitters.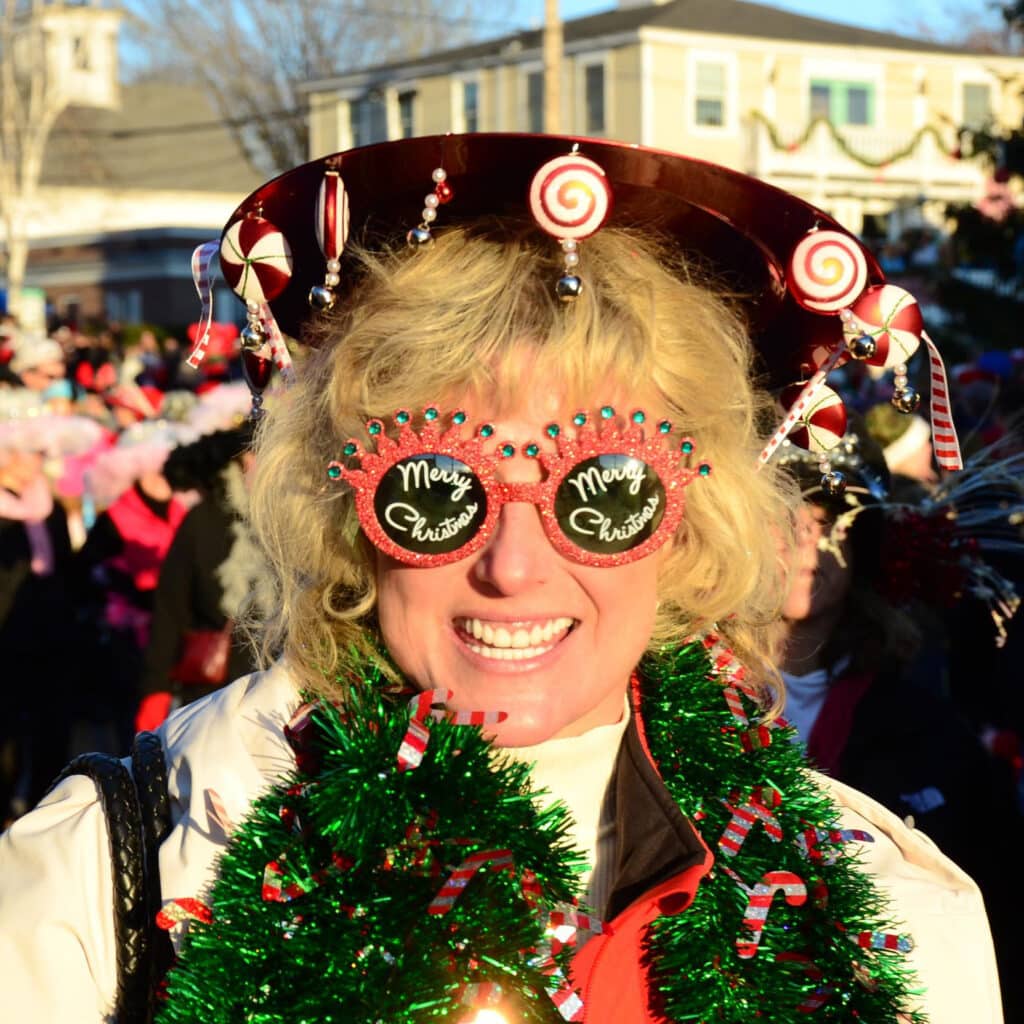 18th annual Hat Parade: 3 PM Saturday, Dec. 2 in Dock Square, Kennebunkport
All ages of hat wearers welcome! To join, gather at the town parking lot behind Alisson's Restaurant by 2:45 PM. Parade runs through Dock Square and over the bridge to Best of Everything. Sponsored by KBA member Best of Everything.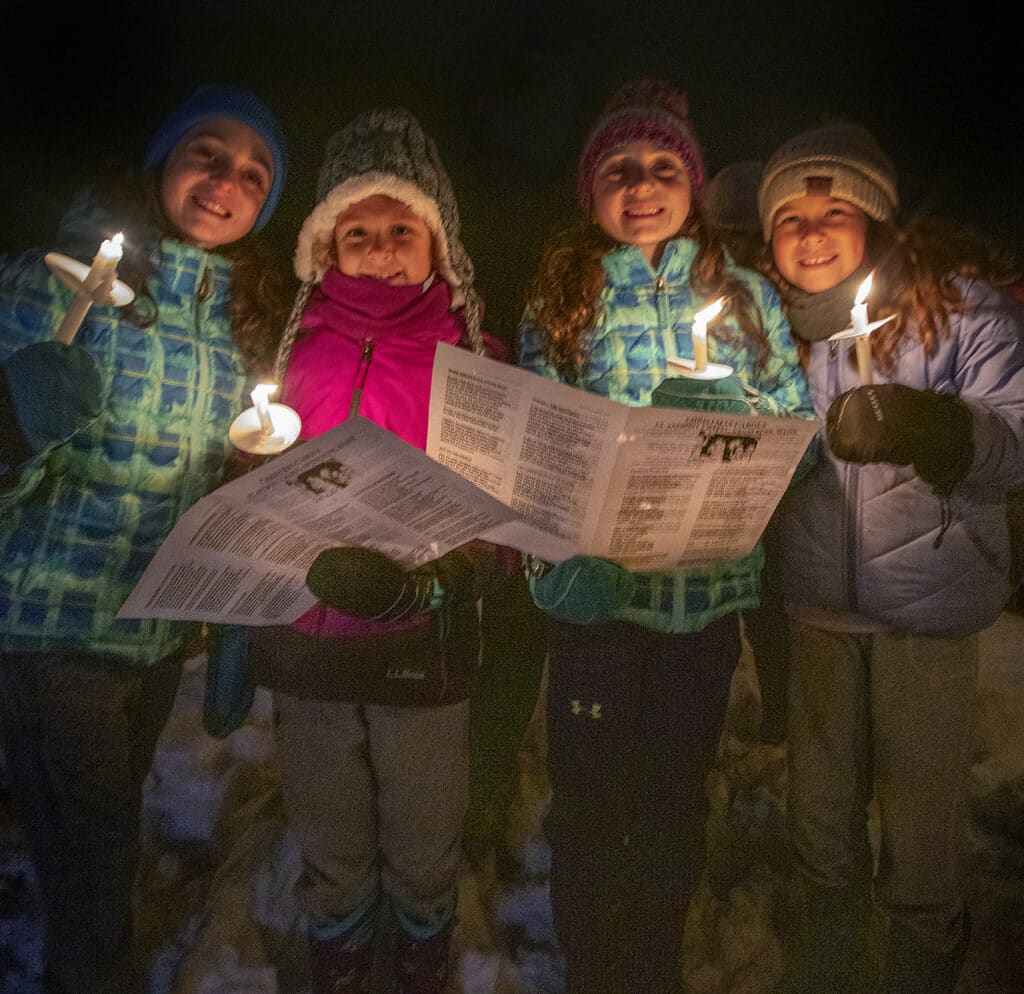 Christmas Candlelight Caroling: 6:30 PM Saturday, Dec. 2
Franciscan Monastery,
28 Beach Ave., Kennebunk
Join the Franciscans at Our Lady of Lourdes Grotto on the grounds of St. Anthony's Monastery for the story of the birth of Jesus interspersed with Christmas songs by candlelight. Presented by St. Anthony's Monastery and the Secular Franciscan Order. No parking on property. Sponsored by KBA member The White Barn Inn.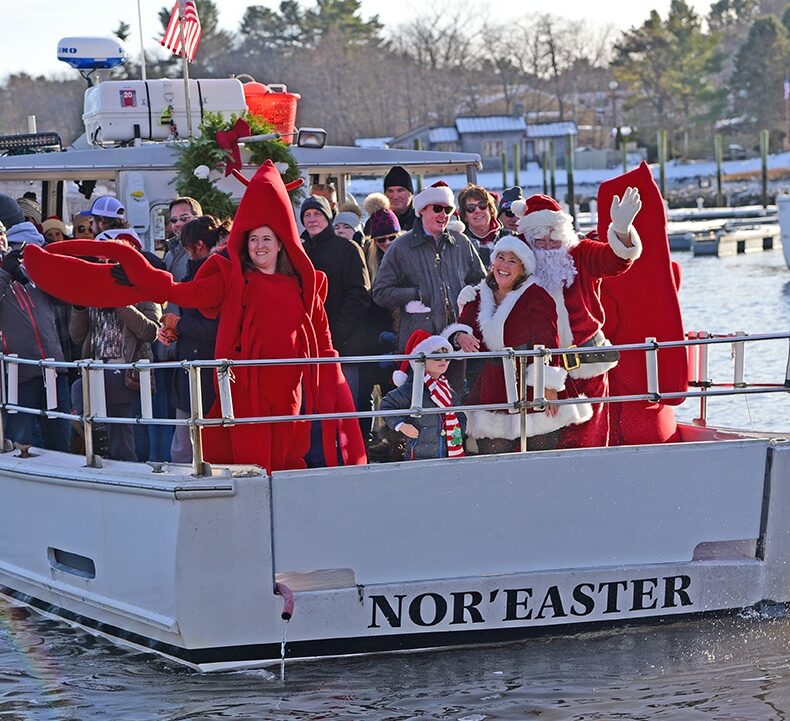 Santa Arrives by Lobster Boat: 1-3 PM Sunday, Dec. 3 at the Nonantum Resort, 95 Ocean Ave., Kennebunkport
During this family friendly event, you'll get the opportunity to meet Mr. and Mrs. Claus, take a complimentary photo, create holiday crafts, play reindeer games, and enjoy warm beverages (adult beverages too!). You can also wave to Santa from the Mathew Lanigan Bridge between 12:30-12:45 p.m. Free and open to the public. Sponsored by KBA member The Nonantum Resort.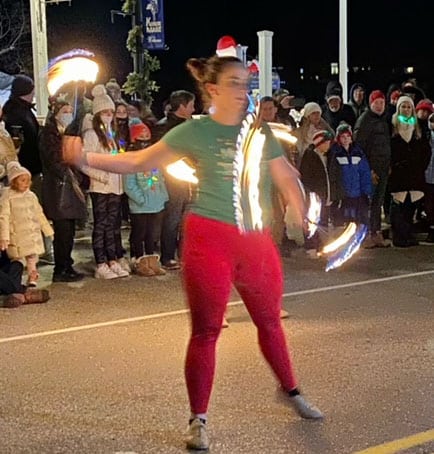 Prelude Family Street Festival: 4-6:30 PM Friday, Dec. 8 in Dock Square, Kennebunkport
Strolling carolers, live ice sculpting demonstration, food vendors, live music, entertainers, and more will be featured at this family-friendly festival. Streets will be closed to traffic from Dock Square, Kennebunkport through Lower Village, Kennebunk. Sponsored by KBA member Kennebunk Savings.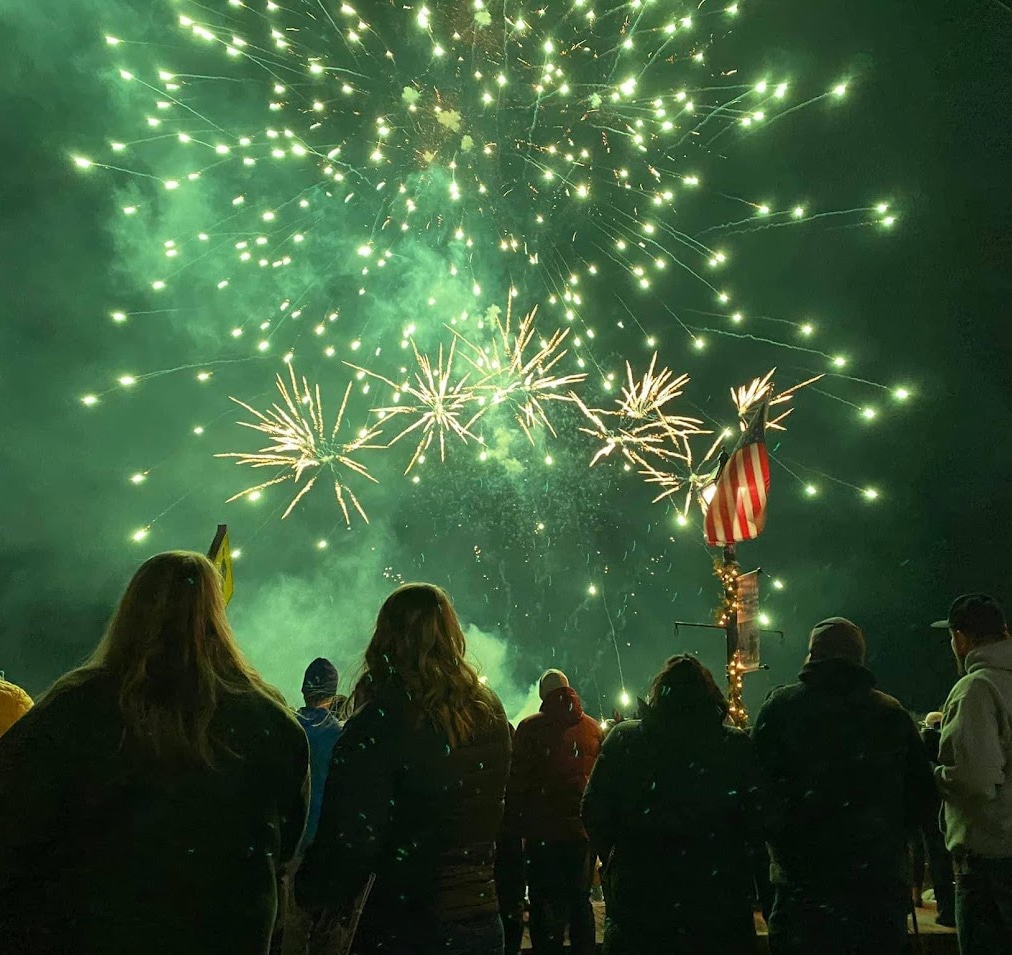 Prelude Fireworks: 6:15 PM Friday, Dec. 8 in Dock Square, Kennebunkport
Enjoy our Prelude extravaganza that will take place in the cove and can be viewed from the Mathew Lanigan Bridge and surrounding areas. Hats off to Steve Pelkey, Atlas Pyrotechnics of Jaffrey, N.H. Sponsored by KBA members Kennebunkport Resort Collection,  H.B. Provisions, Portside Real Estate Group, Alisson's Restaurant and The Breakwater Inn.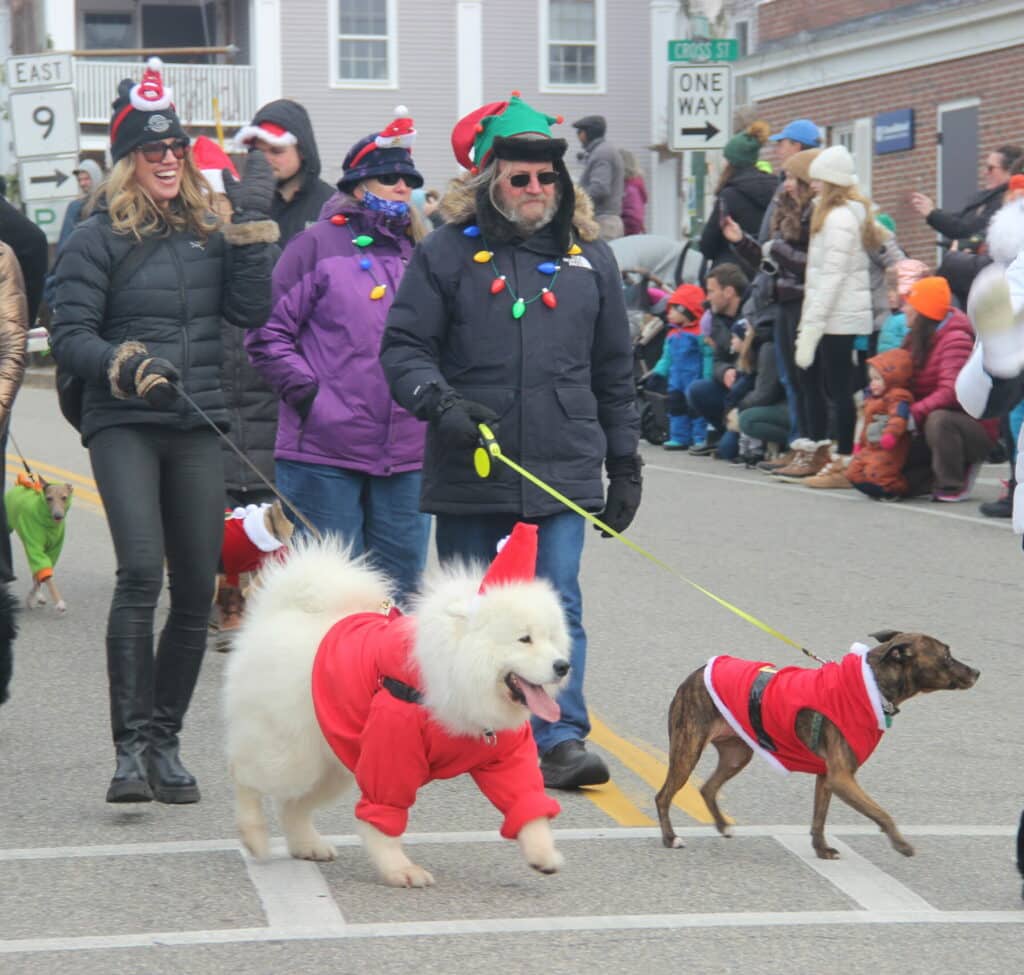 Pooch Parade: 11 AM Sunday, Dec. 10, through Kennebunkport
The parade starts at Consolidated School (School Street, Kennebunkport), down Maine Street, through Dock Square, and onto Ocean Avenue. All decorated dogs and their humans are welcome to join in – meet at Consolidated School by 10:45 a.m., 25 School St., Kennebunkport. Sponsored by KBA member The Black Dog.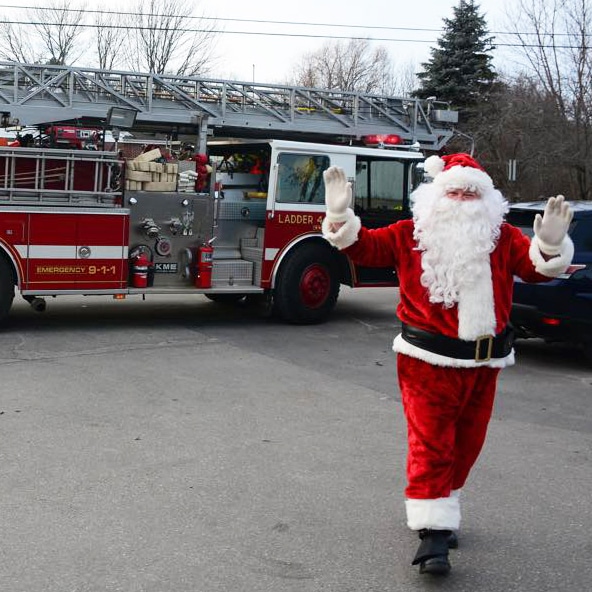 Santa arrives by fire truck
2 p.m. Sunday, Dec. 10
Meet him at Cape Porpoise Kitchen, Cape Porpoise Square. Photos for children of all ages. Hot chocolate, cookies and chocolate lobster pops aplenty. Cape Porpoise Kitchen, 1 Mills Road, Kennebunkport. Sponsored by KBA member Cape Porpoise Kitchen.