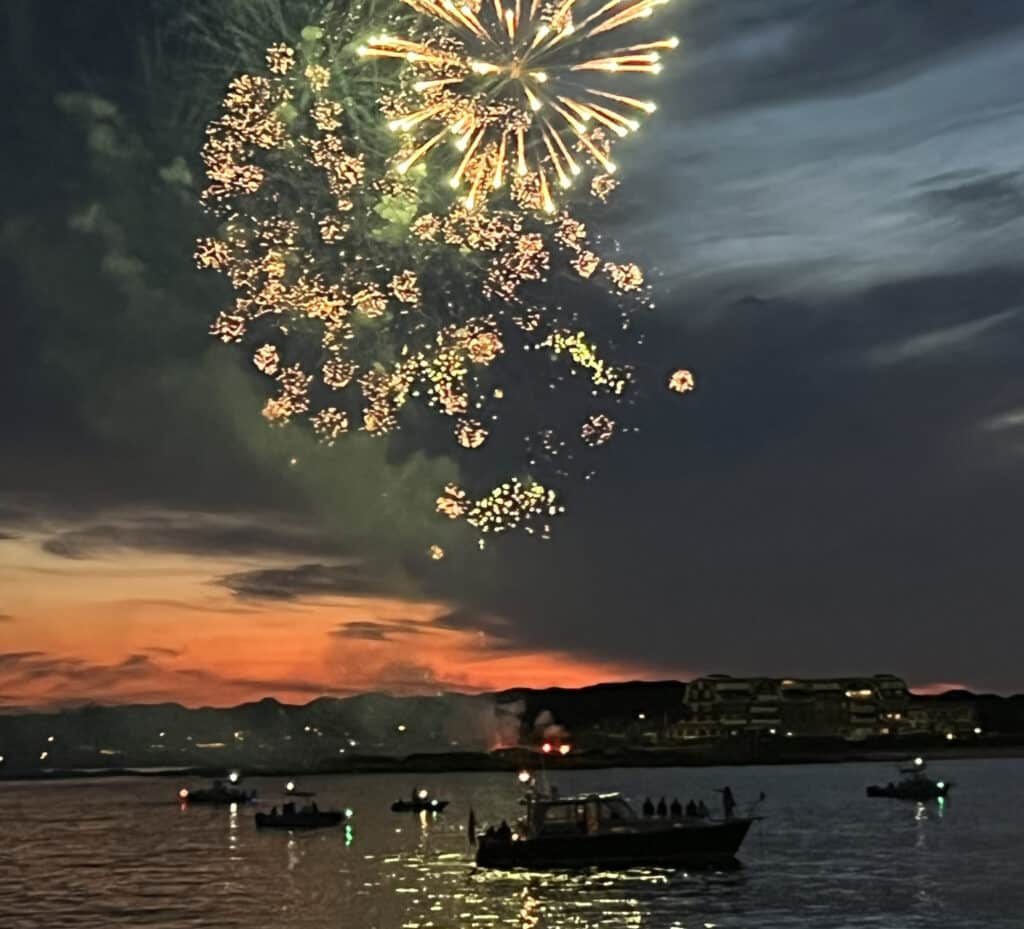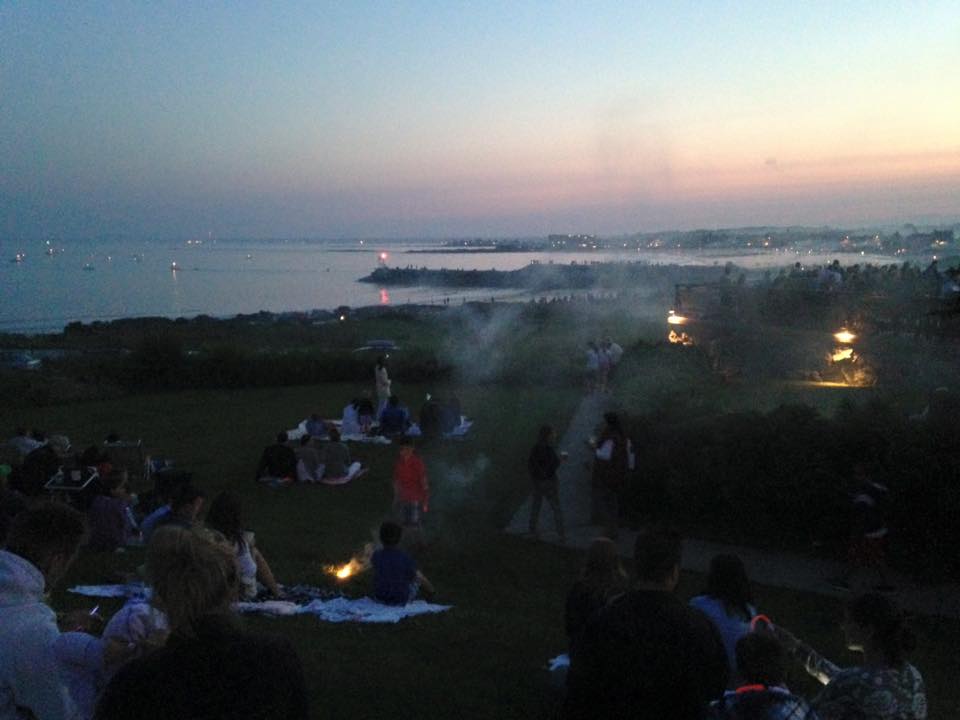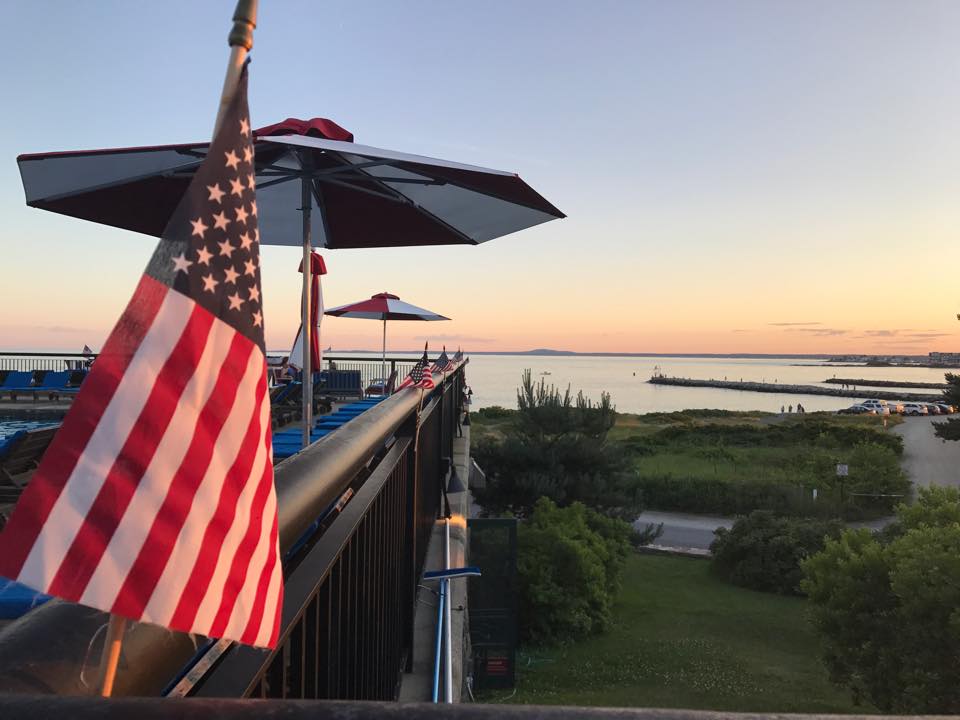 Independence
Day around here is a big deal here in Kennebunk. And if you're lucky enough to have reservations, you're lucky enough! July 4th marks the height of our summer season in this seaside community, and you're in good company. Expect our streets to be bustling, our restaurants to be packed, and hopefully some amazing beach weather so you can sit back, relax and celebrate our freedom!

Lucky you, you don't have to worry about much once you've checked into the Seaside Inn for the holiday weekend. Your home-away-from-home is close to shops, restaurants and activities — and you don't have to worry about parking! During the summer, especially on a holiday weekend, let us tell you how amazing that is!
Parking at the beach is otherwise extremely limited, especially on a beautiful summer day, and our g
uests always have FREE parking at the inn!

We recommend beaching it for the day. There's not a lot of other scheduled activities, such as area parades (and the
Goose Rocks Beach Fourth of July 5K Road Race
is actually on July 3 this year) that day until the fireworks that night.

Every July 4, Kennebunkport and Kennebunk co-host the fireworks display because you can see and hear the colorful lights from both sides of the river. They always start around dusk, about 9:15, set off from Narragansett Point between Gooch's and Middle Beach. Low tide that night will be at
6:26 p.m., so though the tide will be coming in, there will be room for everyone on the beach!
That gives you an ideal vantage point from the Seaside Inn, so we recommend you stay put right here. Bring your chairs and a blanket, and pack a picnic dinner to enjoy the whole night there. You don't want to fight the crowds or the parking elsewhere!

If you insist, there are a few other beautiful locations to enjoy the night:

St. Ann's Church: Set on the edge of the rocky cliffs along Ocean Avenue, across the river from the Seaside Inn, St. Ann's grounds are free and open to the public daily. And after dark for the fireworks, it's pretty magical! Bring your chairs and a blanket, and pack a picnic dinner to enjoy that night. Parking is extremely limited so get there early.

Ocean Avenue: This is also a scenic vantage point for the fireworks because Ocean Avenue is set just above the water and you have a whole panoramic view of the ocean. There are a few patches of grass with benches scattered along the edge. After 5 PM, on July 4 only, Ocean Avenue becomes a one-way street to accommodate all the cars.

Colony Hotel: Non-guests are welcome to dine at their poolside open-air restaurant, enjoy the live music there, and stay for the fireworks. This spot is always a favorite because the hotel is set on a rolling hill high above Ocean Avenue and you can see forever from there. Cool note: From here on a clear night you can see all the fireworks lighting the sky from Hampton NH to Kennebunk, and it kinda gives you the chills!

Aboard Kylie's Chance or Nick's Chance boats: Watch the fireworks from the water for a really spectacular viewpoint! These boats docked from Performance Marine behind the Pilot House have limited tickets for their fireworks cruise. Tickets are $27 and
reservations may be made here
.

Let freedom ring!