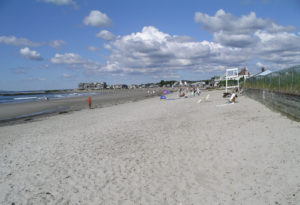 MAINE IS NOW OPEN TO ALL…
Anyone can travel to Maine but in an effort to keep Maine as safe as possible the State of Maine is currently requiring Out of State Residents (except MA, NY, CT, NJ, NH & VT) age 18 and above to sign a Keep Maine Safe Certificate of Compliance upon arrival at any resort, hotel, Inn, B&B or Rental Property.
Here is the Keep Maine Safe Compliance letter Out of State Residents (except MA, NY, CT, NJ, NH & VT) will be asked to sign upon check in. 

As you can see from the form you are asked to self quarantine for your stay up to 14 days or you can take a test in your home state 72 hours or less prior to arrival (not required for children).  Get tested 72 hours prior to your arrival… Click Here to Find a Covid-19 Test Center near you
If you arrive in Maine without a test, the State of Maine has promised they will have free testing available without a separate order from a health care provider and then you just quarantine until you receive your test results in 24 hours.
Here is a link to many other testing centers offering tests around the Northeast. Most testing centers require advance reservations. Many require a referral but many do not.  View links to testing centers in and around Maine and New England.
Do not Cancel… Just Postpone! We understand and respect some may be hesitant to travel in May and into June. Now we need to ask you, our guests, our family to do us a HUGE favor… while we feel terrible even asking, but would you please allow us to convert your deposit to a Gift Certificate, with no expiration date? You will be able to use this ANY time, any year in the future!
This COVID-19 Prevention Badge issued by the State of Maine indicates we have agreed to the State of Maine extensive 4 page guidelines for opening safely. We will remain socially distant with our staff and guests, we will wear facemasks, frequently wash our hands and much much more. Please click here to read all that is expected of us… and you as guests...
Want to REALLY REALLY help us out… Purchase a Gift Certificate for you, a friend or a loved one today!
Please call 207-967-4461 or email us at: [email protected] for your Seaside Inn Gift Certificate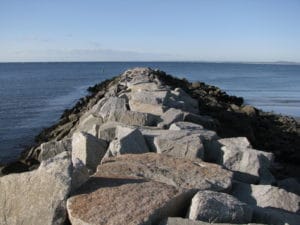 Seaside Inn – Isolated by Nature!
We have the advantage of being located in a secluded beachfront area directly on Kennebunk Beach.
Clean as Clean can be!
Your health and safety is always our #1 concern and the entire staff at The Seaside Inn is committed to keeping our guests safe. We have implemented the most comprehensive cleaning practices as recommended by the CDC. Our staff will be trained in new recommended cleaning protocols.
NEW PROTOCOLS:
~ We have installed hand sanitizing stations throughout the building and will provide you with a room that has been completely disinfected.
~ We can arrange to leave the key in your room so you do not have to register at the front desk.
~ Your breakfast will be bagged for you to bring back to your room.
~ We have several great area restaurants now offering take out if you like.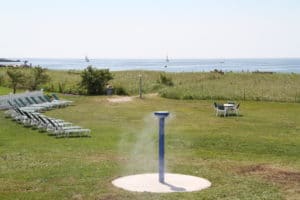 Gift Certificate 15% Bonus
Want a 15% Bonus on ANY future visit the Seaside Inn? Purchase a gift certificate of $100 or more and we will bonus you 15%! That is right, purchase a $1,000 Gift Certificate which you can use toward any future stay and we will send you a Gift Certificate for $1,150! And remember, Seaside Inn Gift Certificates NEVER expire!
Please call us today at 207-967-4461 for your Seaside Inn Gift Certificate with a 15% BONUS!
SAFE KENNEBUNKPORT
The business owners in Kennebunkport have taken your safety to an entirely new level with "The Kennebunkport Promise"
To ensure all visitors to our town are free to enjoy themselves, our local hotels, restaurants, shops and attractions have been working hard to make Kennebunkport cleaner and safer than ever.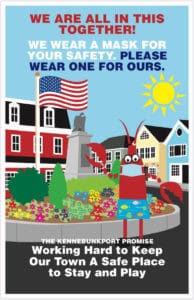 Kennebunkports Promise to YOU
We have implemented stringent and thorough cleaning processes, checklists and methods using CDC recommended chemicals at all local businesses to make our spaces pristine and ensure your safety.
We have looked carefully at how to create appropriate social distancing throughout your visit.
We have installed hand sanitizing stations at all businesses and in public areas around town.
We have reviewed opportunities in all businesses to ensure single use touch points during your visit.
We will post this Promise at the entrances of all businesses as a reminder to our visitors and ourselves that we are in this together.
You are our guests and we are thrilled to welcome you to our town. For the safety of our hard-working business owners and their employees, we ask you to consider two things before you visit.
YOUR Promise to Us
If you have been exposed to COVID- 19 or have symptoms, please stay home and plan to visit us when you are well.
Respect that the social distancing and cleanliness guidelines at all of our local businesses and public spaces are for everyone's protection—be safe, be kind, and enjoy your visit to Kennebunkport!"
COVID 19 testing site near you or in Maine.
Please take care of yourselves. We look forward to serving you for generations to come.
Your Seaside Family Forever,
Trish and Ken Mason
Seaside Inn, 9th generation innkeepers
The best way to get in contact is call 207-967-4461 or email us here: [email protected]